Oral Fluid Fentanyl Drug Testing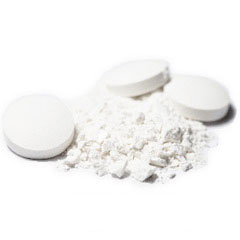 Fentanyl and its analogs are extremely fast-acting synthetic narcotic analgesics, of high potency and short duration of action. These drugs have similar dependency properties to that of morphine.
Fentanyl use, originally for chronic pain, has increased in illicit street-use and among healthcare workers due to the drug's euphoric effects and wide availability.
Our oral fluid screen and confirmation service detects the presense of fentanyl, acetylfentanyl, acrylfentanyl, butyrylfentanyl, and furanyl- fentanyl. Screening is conducted via enzyme immunoassay (EIA) and confirmation analysis is performed via liquid chromatography-tandem mass spectrometry (LC-MS/MS).
Features & Benefits
Laboratory analysis provides confirmative evidence of use
Detects therapeutic and illicitly synthesized forms of fentanyl, acetylfentanyl, acrylfentanyl, butyrylfentanyl, and furanylfentanyl
Useful in many situations: pain management, dependency/ rehabilitation, methadone clinics, and drug courts
Screened via EIA and confirmed on LC-MS/MS instrumentation
Toxicologists and support representatives available to assist you
Wide range of customizable reporting and data management solutions to fit your needs
Add oral fluid fentanyl testing to your drug screening program today.
Frequently Asked Questions (FAQ)
What are these drugs?
Fentanyl
and its analogs are synthetic and short-acting opioid analgesics that can be up to 100 times more potent than morphine.
1
Fentanyl is administered to inpatients intravenously or prescribed in the form of transdermal patches or lozenges
2
, but illicitly manufactured fentanyl is often made and sold as counterfeit pills or mixed with or sold as heroin.
3
How dangerous are these drugs?

Although prescription opioids were driving the increase in overdose deaths for many years, more recently, the large increase in overdose deaths has been due mainly to increases in heroin and synthetic opioid overdose deaths.1 Importantly, the available data indicate these increases are largely due to illicitly manufactured fentanyl.3 Fentanyl and its analogs are fast-acting, and more difficult to treat than overdose death from heroin or other opioids. This makes these drugs in the illicit market very dangerous.4
Test panel and Cutoff levels
Oral Fluid Test Panel
F901: Oral Fluid Fentanyl Screen and Confirmation Panel
Fentanyl Screening Panel
Methodology
Cutoff
Level
Fentanyl
EIA
5 ng/mL


Fentanyl Confirmation Panel
Methodology
Cutoff
Level
Fentanyl
Acetylfentanyl
Acrylfentanyl
Butyrylfentanyl
Furanylfentanyl
LC-MS/MS
LC-MS/MS
LC-MS/MS
LC-MS/MS
LC-MS/MS
1 ng/mL
1 ng/mL
1 ng/mL
1 ng/mL
1 ng/mL
---
To learn more about acetyl fentanyl and fentanyl testing call:
800.255.2159