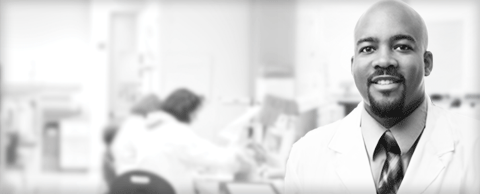 About Redwood Toxicology
Confidence in drug testing.
Redwood Toxicology Laboratory (RTL) is committed to providing reliable, innovative and value-focused substance abuse screening products and lab services to the criminal justice and treatment markets. As one of the nation's largest drug and alcohol testing laboratories, RTL has the experience and resources to ensure that our clients are able to keep pace with new trends in drug abuse.
The benefits of partnering with us go beyond science. We are a financially stable, reputable organization that is unique in the industry, delivering breakthrough service options with a human touch.
Our Products, Our Solution.
Our laboratory testing methods and screening devices provide powerful, effective tools in identifying abuse, while supporting the recovery process. Nine million of our rapid, on-site Reditest® devices are sold each year. We currently provide drug testing services to more than 15,000 agencies across the United States, processing over 85,000 laboratory specimens each week, or over four million tests annually.
Additionally, our secure, user-friendly drug test management web portal gives our clients rapid and timely access to vital toxicology determinations.
As part of Alere's global family of trusted testing solutions, Redwood Toxicology Laboratory's primary mission is to provide industry-leading drug detection tools, with the ultimate goal of discouraging substance abuse.
More about our services »
Between our laboratory drug test services and Reditest®, our on-site diagnostic screening product line, RTL offers multiple options to detect the following drugs of abuse:
Wide array of prescription and illicit drug test available
Alcohol
Methadon
Amphetamine
Methadone Metabolite
Barbiturates
Methamphetamine
Benzodiazepines
Opiates
Buprenorphine
Oxycodone
Cocaine
Phencyclidine
Cotinine/Nicotine
Propoxyphene
Marijuana
Tricyclic Antidepressants
MDMA (Ecstasy)
EtG Alcohol Metabolite
Designer Stimulants ("bath salts")
Designer anabolic steroids
Essential masking & anti-estrogen agents
Androgenic anabolic steroids
Prohormones
GHB (gamma
hydroxybutric acid)
Fentanyl
Detect 600+ Prescription Brands with Comprehensive Drug Testing. Covers a wide range of illicit and licit drugs including: Antidepressants, anticonvulsants, barbiturates, benzodiazepines, opiates/narcotics, sedative/hypnotic agents, and stimulants.
---
In maintaining the highest industry standards in our labs, we routinely submit to the rigorous processes of inspection, and successfully complete various proficiency tests and data audits.
We are committed to respecting your privacy. This Privacy Policy lets you know how your personal information is processed and explains data collection and use practices.
---
Additional information is available in our Corporate Brochure. To download a PDF of our brochure, click here.
To learn more about Redwood Toxicology Laboratory call:
800.255.2159