Reditest® Smoke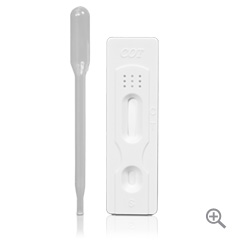 Now you can easily and quickly determine smoking status with more certainty and less cost. The Reditest® Smoke Cassette is a rapid, one step test for the qualitative detection of Cotinine (Nicotine metabolite) in human urine.
The Reditest® Smoke Cassette is ideal for the workplace, treatment and correctional settings. For the scientific confirmation of preliminary positive results, Redwood Toxicology Laboratory offers quick turnaround.
Features & Benefits
Convenient—simple to use and easy to read
Quick Analysis—on-site results in 5 minutes
Smoking Status—detects Cotinine, a Nicotine metabolite, in urine at 200 ng/mL
Use the Reditest Alcohol Saliva strip in conjunction with Reditest On-Site Oral substance abuse screening devices for a complete saliva-based drug testing solution!
For determination of smoking status only.
Smoke Cassette Product Procedure
Instructions for use
The Reditest® Smoke Cassette is easy to use! Please follow the simple instructions below.
Step 1
Bring pouch to room temperature. Remove from foil pouch. Place cassette on flat surface.

Step 2
Collect urine sample in clean container. Use dropper to collect urine sample from specimen container.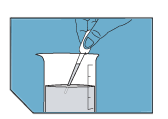 Step 3
Add 3 full drops of urine to the sample well (S) of the test device.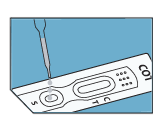 Step 4
Wait for colored line(s) to appear. Read results in 5 minutes.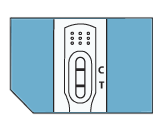 Read Results
For determination of smoking status only.
Reditest assays provide only a preliminary result. Clinical consideration and professional judgement must be applied to any drug of abuse test result, particularly in evaluating a preliminary positive result. In order to obtain confirmed analytical result, a more specific alternate chemical method is needed. Gas Chromatography/Mass Spectrometry (GC/MS) is the preferred confirmation method.
For Forensic Use Only
Any positive result obtained with this oral fluid screening test is presumptive and should be confirmed by an alternate method such as GC-MS or LC-MS/MS.
---
To learn more about the Smoke Cassette call:
877.444.0049