Reditest® Alcohol-Saliva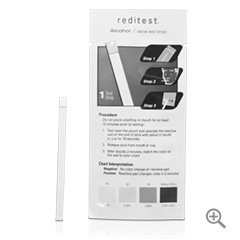 Are they drinking? We'll find out. Test for the presence of alcohol confidently with RTL's Reditest® Alcohol Saliva Test Strip.
The Reditest Alcohol Saliva Test Strip offers an easy and rapid preliminary method to detect a saliva alcohol concentration (SAC) greater than 0.02%.
Advantages of Reditest Alcohol Saliva include:
Easy to use
Gender-neutral, observed collection
Affordable pricing
Quick results in two minutes
Indicates recent alcohol usage
Semi-quantitative interpretations at 0.0%, 0.02%,
0.08% and 0.30% SAC1
Adulteration and dilution is not an issue
Easy to read Interpretation Chart
Small packaging allows for convenient storage
Use the Reditest Alcohol Saliva strip in conjunction with Reditest On-Site Oral substance abuse screening devices for a complete saliva-based drug testing solution!
Alcohol Saliva Product Procedure
Instructions for use
Reditest Alcohol Saliva on-site screening devices are easy to use! Please follow the simple instructions below.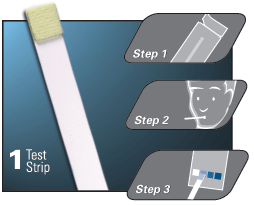 Note: All Positive Results are Presumptive and Should be Confirmed by an Alternative Method (e.g. GC/MS)
Step 1
Tear open the pouch and saturate the reactive pad on the end of strip with saliva in mouth or cup for 10 seconds.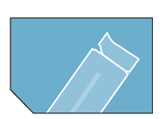 Step 2
Remove strip from mouth or cup.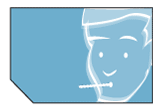 Step 3
After exactly 2 minutes, match the color on the pad to color chart.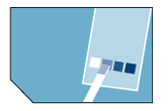 Chart Interpretation
Negative: No color change on reactive pad
Positive: Reactive pad changes color in 2 minutes
Chart Interpretation
Negative: No color change on reactive pad
Positive: Reactive pad changes color in 2 minutes

| Item # | Analyte Name | Drug # |
| --- | --- | --- |
---
For forensic use only
---
To learn more about the Alcohol Saliva screening device call:
877.444.0049
Saliva Alcohol Concentration