Comprehensive Drug Testing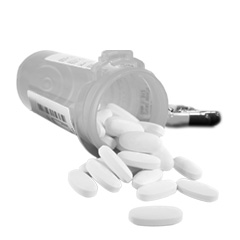 Most people take medications responsibly; however, an estimated 52 million people have used prescription drugs for non-medical reasons.1
RTL's Comprehensive Drug Test detects hundreds of brand name prescriptions, illicit drugs and alcohol. Our tests target a wide range of commonly abused prescriptions that are not detected by most routine urine drug tests. Comprehensive testing is perfect when specific drug detection and monitoring are critical. Demand more from your drug test!
Features & Benefits
Detects hundreds of brand name prescription drugs, illicit drugs, and alcohol
Includes expanded list of opiates/narcotics
GC/MS and LC/MS/MS analysis provides confirmative evidence of use
Highly specific and sensitive—includes quantitative, semi- quantitative, or qualitative test result data
Qualified scientific team and committed support staff
Secure and reliable toxicology reporting
Limit workplace liability and employee costs
Ideal for nursing/physician workplace testing
Well-suited for treatment admittance and monitoring
Determine compliance of pain medication patient
Fast turn-around time from receipt of specimen (48 hours2 negative, 72 hours positive)
RTL utilizes the most sophisticated, sensitive, and specific equipment and technology available. Confirmations of all presumptive positive samples are performed from a separate urine aliquot. The Comprehensive Drug Test utilizes an optimal method of extraction and GC/MS and/or LC/MS/MS analysis for each individual drug.
View service documentation online or download Adobe PDF files to ensure you have what you need to conduct effective drug tests.
---
---
To learn more about Comprehensive Drug Testing call:
800.255.2159