GHB (date rape) Test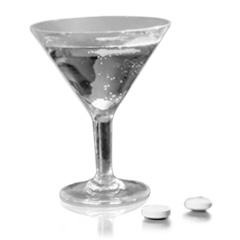 There are increasing reports of abusing Gamma-Hydroxybutyric acid (GHB). GHB is also typically associated with sexual assault or as a "date rape" drug due to its severe hypnotic and sedative effects at higher dosages. Typical illicit use of GHB involves dissolving 2-3 grams of powder in beverages.
Redwood Toxicology Laboratory, Inc. (RTL) utilizes the most sophisticated, sensitive and specific equipment and technology available, liquid chromatography/tandem mass spectrometry (LC/MS/MS), to confirm and quantitate GHB. This methodology provides highly accurate results.
Benefits
Strong indicator of GHB ingestion within 12 hours
Expert witness services provided in court, telephonically and by written affidavit
Results available via internet, fax and/or U.S. mail
Fast turn-around time from receipt of specimen (48 hours1
negative, 72 hours positive)
Toll-free customer support services with access to licensed and certified toxicologists
Affordable pricing
---
To learn more about GHB Testing call:
800.255.2159
Excludes specimens received Saturday.