EtG/EtS Alcohol Testing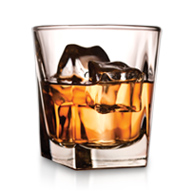 Ethyl glucuronide (EtG) is a direct metabolite of alcohol (ethanol). Its presence in urine may be used to detect recent ethanol ingestion, even after ethanol is no longer measurable. The presence of EtG in urine is an indicator that ethanol was ingested and can be detected in urine for up to 80 hours after ingestion.
In addition to EtG, scientific studies have identified ethyl sulfate (EtS) as a second specific metabolite or biomarker of ethanol. For this reason, RTL tests and reports EtS, in conjunction with EtG, to confirm recent ethanol ingestion or exposure. The detection of EtG and EtS offers greater sensitivity and accuracy for determination of recent ethanol ingestion, than by detection of either biomarker alone.
RTL utilizes the most sophisticated, sensitive, and specific equipment and technology available. After first screening for presumptive positives, we quantitatively confirm EtG/EtS by LC-MS/MS (liquid chromatography - tandem mass spectrometry). This combination of separate screening and confirmation methods provides highly accurate alcohol biomarker test results.
Features & Benefits
Detects recent ingestion more accurately and for a longer period of time than standard alcohol tests
Provides greater sensitivity and accuracy by measuring both EtG/EtS
Ideal for zero tolerance treatment programs and abstinence enforcement
EtG/EtS tests may be run conveniently with other RTL drug screens
Fast results (48 hours1 negative, 48-72 hours positive)
View service documentation online or download Adobe PDF files to ensure you have what you need to conduct effective drug tests.
Documents
Confirmation Cutoff Levels
Confirmation Cutoff / LOQ Levels by Procedure—Cutoff levels updated periodically.
Drug
GC-MS
LC-MS/MS
Alcohol (Ethanol)
.02 gm/dL
(GC-FID)1
Amphetamines
- Amphetamine
- Methamphetamine
- MDA
- MDEA
- MDMA


250 ng/mL
250 ng/mL
250 ng/mL
250 ng/mL
250 ng/mL
Barbiturates
- Amobarbital
- Butabarbital
- Butalbital
- Pentobarbital
- Phenobarbital
- Secobarbital

200 ng/mL
200 ng/mL
200 ng/mL
200 ng/mL
200 ng/mL
200 ng/mL
Benzodiazepines
- alpha-Hydroxyalprazolam (Alprazolam)
- 7-Aminoclonazepam (Clonazepam)
- 7-Aminoflunitrazepam (Flunitrazepam)
- 2-Hydroxyethyl flurazepam (Flurazepam)
- Lorazepam
- alpha-Hydroxymidazolam (Midazolam)
- Nordiazepam
- Oxazepam
- Temazepam
- alpha-Hydroxytriazolam (Triazolam)

50 ng/mL
50 ng/mL
50 ng/mL
50 ng/mL
50 ng/mL
50 ng/mL
50 ng/mL
50 ng/mL
50 ng/mL
50 ng/mL
Buprenorphine/
Norbuprenorphine
0.5 ng/mL
Cocaine2
100 ng/mL
Cotinine
- Cotinine
- Nicotine
- Hydroxycotinine


15 ng/mL
Qualitative
Qualitative
Dextromethorphan (DXM)
50 ng/mL
EtG
100 ng/mL
EtS
25 ng/mL
Fentanyl
5 ng/mL
GHB
10 mcg/mL
Gabapentin/Pregabalin
250 ng/mL
Marijuana Metabolite (THC-COOH)
5 ng/mL
Methadone/
Methadone Metabolite (EDDP)
100 ng/mL
Mitragynine
1 ng/mL
Opiates
- Total Morphine
- 6-MAM
- Hydrocodone
- Hydromorphone
- Oxycodone
- Oxymorphone
- Noroxycodone
- Codeine




100 ng/mL
5 ng/mL
100 ng/mL
100 ng/mL
50 ng/mL
50 ng/mL
50 ng/mL
100 ng/mL
Phencyclidine (PCP)
5 ng/mL
Propoxyphene
200 ng/mL
Tricyclic Antidepressants
- Amitriptyline
- Desipramine
- Imipramine
- Nortriptyline
- Maprotiline
- Doxepin

25 ng/mL
25 ng/mL
25 ng/mL
25 ng/mL
25 ng/mL
25 ng/mL
Sedative/Hypnotic Agents
- Carisoprodol
- Meprobamate
- Zolpidem
- Carboxyzolpidem




100 ng/mL
100 ng/mL
1 ng/mL
10 ng/mL

Test performed by Gas Chromatography Flame Ionization Detection.
Cocaine Metabolite, Benzoylecgonine
---
To learn more about EtG/EtS Alcohol Testing call:
800.255.2159
Excludes specimens received Saturday